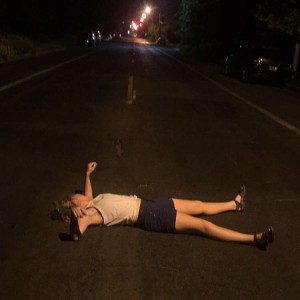 ABBY POWERS
Abby Powers is a high school senior in Salt Lake City, Utah. In her free time she rows and tries to convince herself to do homework instead of doodling on her notes. The fastest way to her heart is with mashed potatoes.
See her artwork accompanying Stephanie Nolan's poem Fortune Cookie Dream Instructions here.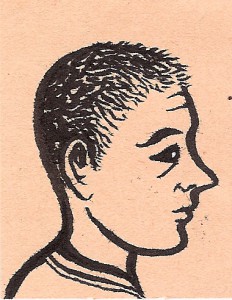 ADRIAN WILLIAMS
Adrian Williams is a Canadian artist working from Berlin, and one of the founding members of the Royal Art Lodge. More here: williamsadrian.com
He's contributed artwork to Rafael Mantovani's poem Bottle-Shaped Poem and Bud Smith's story When I Touch Your Face.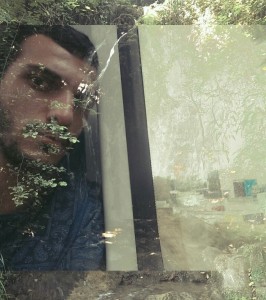 ALAN IRID FENDI
Alan Irid Fendi is a Syrian poet of 24 years, and a refugee of 5 years. Since 2015 he has been living in a European country where light is slight, and rain loves to be around. He works as a secondary-school teacher of the language of that country, plus all the other subjects in the curriculum. You can read his poem Chemical Air at the New Verse News magazine.
His poem What They Know and accompanying artwork and interview with Jane Flett can be read/seen here.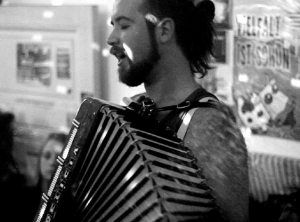 ALEX HIGHET
Alex Highet has been making collages as prizes for monthly open-mic Uke Boogie (now in Berlin, Edinburgh and Sligo) for seven years, and realised in 2015 it's time to take it as very serious fun. He has been massaging human bodies professionally for the same amount of time. His musical project, We're Only Made Of Snow, released a self-titled EP this year, and can be found doing solo and full band shows regularly in Berlin. Alex hasn't won any awards, but regularly rewards himself gold stars for successes such as leaving the house or flirting with hot boys. He will have a collage exhibition running in December 2015 in Neukölln.
He's contributed artwork to Tom Minogue's Fragments of the Eternal Mixtape, Eric Cline's Drowning My Father and Grace Yamada's Wild Salmon.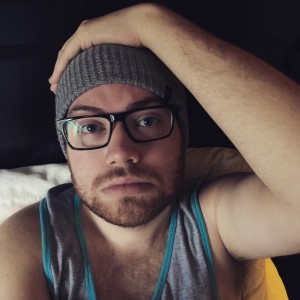 ALEX VIGUE
Alex Vigue is a gay writer and poet from Washington State. Alex has been published in Phantom Drift, The Fem, and Emerge Literary Journal among others. He is the fiction editor for Dirty Chai Lit Magazine and he hopes to have a collection of his works published soon. You can find him on twitter @Kingwithnoname
Read his story The Volcano here.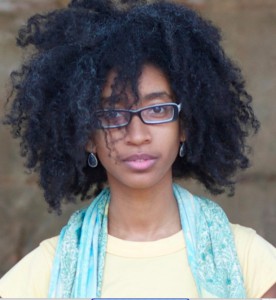 ALEXIS PAULINE GUMBS
Alexis Pauline Gumbs is a queer black troublemaker, black feminist love evangelist and an award-winning writer and educator in Durham, North Carolina.  This piece is part of a longer experimental work in a form that Alexis calls "speculative documentary after the end of the world," and is inspired by the theoretical, spiritual and activist work of M. Jacqui Alexander. Alexis is featured Best American Experimental Writing 2015 and many other publications.  She is the co-editor of the anthology Revolutionary Mothering: Love on the Front Lines and she is the author of Spill: Scenes of Black Feminist Fugitivity.
alexispauline.com
Her story what will you stand for and what will you be silent about? and accompanying artwork for it can be read/seen here.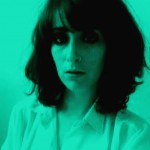 ALICE ASH
Alice Ash is a writer, filmmaker and collaborator. She is currently working on her first collection, Paradise Block and her second short film, The Woman. Alice is the co-creator of Femmeuary, a collaborative feminist blog, and co-directed the short film Doctor Sharpe.
www.aliceash.com
www.facebook.com/aliceashofficial
Her story You and her accompanying artwork can be seen here.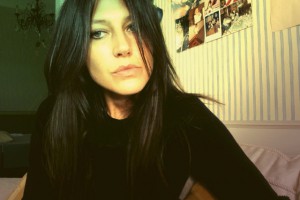 ALLEGRA FRANZISKA LIPANJE
Allegra Franziska Lipanje originates from a small town in Italy called Trieste. She has spent the last 10 years living in London, Brussels, and now strolls the streets of Berlin. She holds a B.A. in History of Art from Goldsmiths University, London and is currently spending her time teaching, blogging and compiling a multi-cultural fantasy children's book on the subject of ethnic minorities.
Read her story Until Your Eyes Bleed here.
ALLEN FORREST
Graphic artist and painter Allen Forrest was born in Canada and bred in the U.S. He has created cover art and illustrations for literary publications and books. He is the winner of the Leslie Jacoby Honor for Art at San Jose State University's Reed Magazine and his Bel Red painting series is part of the Bellevue College Foundation's permanent art collection. Forrest's expressive drawing and painting style is a mix of avant-garde expressionism and post-Impressionist elements reminiscent of van Gogh, creating emotion on canvas.   allen-forrest.fineartamerica.com   art-grafiken.blogspot.ca   twitter.com/artgrafiken
See his artwork for Norman Belanger's story Felatio Alger here.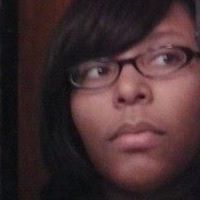 AMANDA FAYE
Amanda Faye was born with a rare disease which makes it impossible for her to stay in one place for too long. You can try coaxing her with cupcakes, no promises it'll work. She's also quite fond of glitter and founded the lit journal Alyss. Those two things are not necessarily related but equally important. She should confess at this point she's just adding words to get to 69.
Read her poem Joy Ride here.

AMANDA MANDALA
Amanda Mandala is a writer, performer and travelling troubadour, loosely based in London and Berlin. She is currently travelling for a six months long storytelling project, in which she exchanges her chapbook Buttcheeks, Breadcrumbs & Bedbugs for people's stories and ways to travel all over Europe. mandalaamanda.tumblr.com
Read her story Kung Fu and see her accompanying artwork for it here.
AMANDA STEVENS
Amanda Stevens is a Ph.D. student currently living in Tuscaloosa, Alabama. Originally from Cincinnati, Ohio, she has discovered that the climate of the South is more conducive to her writing. She is the author of "The Man in Black" a short play that is due out in a book, Inside the Tornado, forthcoming from the University of Alabama Press sometime Spring 2016.
Read her story Gaslight here.
AMARIE CARDEN
Amarie Carden is an artist, actress, and Master Cosmetologist based in Atlanta, GA. Her hobbies include cutting things with fire, avoiding ever becoming an adult, and convincing people that most problems in the world can be solved with either bacon or glitter (but never both).
See her image, accompanying Kristen Clanton's poem Mermaid Show, here.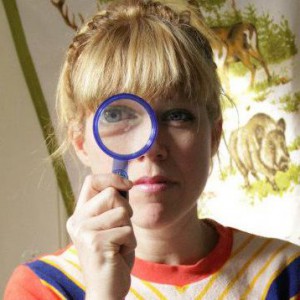 AMBIKA THOMPSON
Ambika is a writer, musician, a parent and the fiction/managing editor of Leopardskin & Limes. She's contributed her own short stories to NPR Berlin, Fanzine, Missing Slate, Plenitude, Litro and Okey-Pankey. But what she really wants is to one day win the Nobel Peace Prize for being a stand-up comedian. She also plays cello and drums and sings with the poetry editor, Jane, in the riot grrl band Razor Cunts.
http://ambikathompson.com
She's contributed artwork to Amanda Faye's Joyride, Niina Pollari's The Blood, Gina Keplinger's The Night Before We Open the Restaurant for Brunch, Derek Asks Can I Grab Your Ass? to Which I Respond No And Leaves Us With This Sunday Morning Aftermath, Ellie White's Hypnophobia #2, #4 & #9 and Julie A. Hersh's Troll/Librarian. Her interview with Vivek Shraya can be read here. She's translated Françoise Cactus's story Madame Rose Doesn't Cry Anymore / Madame Rose Weint nicht mehr, Laura Nunziante's story My Childhood Friend, the Nazi  and Clarissa Lempp's story Live out the Ghost Life from German into English. Also, her poem A Kid Goes By can be read here.
ANA THOMPSON
Ana Thompson. 1984. Argentinean based in New York. I did oh so bad in highschool. Ramones fan. Romantic idealist. Frenetic dancer. Everything bagel with cream cheese, toasted. Large coffee with a little bit of room for milk. Malbec. What I like to photograph the most, is what I feel. A.k.a el propio asombro
www.anathompson.com.ar
insta: elpropioasombro
She's contributed artwork to Star Spider's story Willow, Anna Geary-Meyer's poem Infinity and the Juicebox Boombox, and Dan Ayres Keyboard Cat.
ANNA GEARY-MEYER
Anna Geary-Meyer is an American writer living in Berlin by way of Boston. She thinks and writes about a lot of things, none of them particularly related, including chemistry, queerness, and Sufi poetry, as well as anyone she has ever kissed. She enjoys long walks around the Landwehrkanal and watching swans do swan things. Read her previous work on Visual Verse.
You can read her poem Infinity and the Juicebox Boombox here.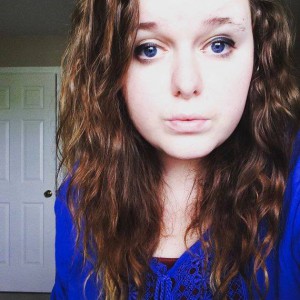 ANNA KEELER
Anna Keeler is a poet and fiction writer attending Rollins College. She is currently a columnist for The Odyssey Online, as well as the poetry editor for Brushing Literary Magazine. Her work has been published or is upcoming in Crab Fat Literary Magazine, Red Fez Literary Journal, Indiana Voice Journal, and Potluck Magazine. She lives in Winter Park, FL.
Read her story Meet You in Renegade here.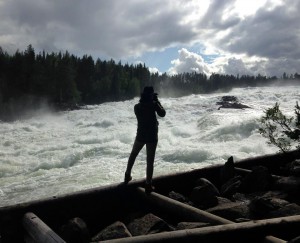 ANNABÉ BROUWER
Annebé Brouwer is a Dutch graduate student studying digital media in Madrid. She loves to play music and take photographs.
See her image, accompanying Ariane Mass's poem Let me tell you a story,  here.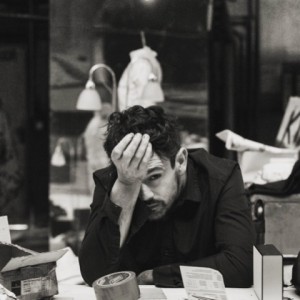 ANTON UNAI
Anton UNAI emerges from the deepest harsh melancholy of a German winter into the ecstasy of Spanish solar landscapes embracing Meta-narratives, pop, science, subculture artifacts, religious iconography and a wide breadth of literary references from Therapeutic nihilism to anti Anti art. antonunai.tumblr.com
His artwork, accompanying Allegra Lipanje's story Until Your Eyes Bleed, can be seen here.
ARCHIE ASTON
Archie Aston is a writer. He was born in Birmingham, England in 1986 and now lives in Madrid, Spain. His new collection, Coal and Slaughter, will be available in December 2015.
Read his story No Show here.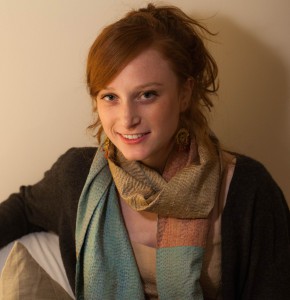 ARIANE MASS
Ariane Mass spent most of her life in New York City before escaping to Northfield, Minnesota, where she completed her B.A. in English Literature at Carleton College. She received distinction and The Sigrid Erling Larsen Award for "Ventriloquated," a collection of poetry for her creative writing thesis. Currently, she's living in northern France, where she's been teaching English, studying French, and translating for the animal rights organization One Voice. When she is not hanging upside down, she is probably thinking about how to be right-side up.
Read her poem Let Me Tell You a Story here.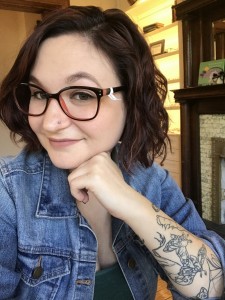 ARI K. CASTAÑEDA
ari k. castañeda is a queer poet and educator. Her first full-length poetry collection, RAM, is forthcoming from Damaged Goods Press (March 2018). Her work is often concerned with gender, sexuality, race relations, and translation. She holds an MFA from the University of Notre Dame, and is an Oxford and Fulbright scholar. In her spare time, she enjoys traveling and being a cat mom. Her work can be found in, or is forthcoming in, the following: glitterMOB, Yes, Poetry, Crab Fat Magazine, Bone Bouquet, and so on.
Read her poem <3 letter to tim gunn from project runway here.
ARMAN SAFA & KRISTIN ROEDER
Arman Safa and Kristin Roeder are Brooklyn-based collaborators in collage, assemblage, songwriting, and aesthetic commitment.  Their creations explore combinations of found objects and written language, and often host playful exchanges between material and meaning.
See their artwork accompanying Tara Roeder's story Bower here.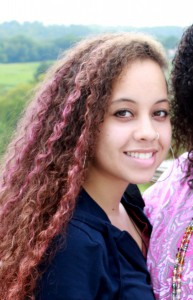 BRANNON ROCKWELL-CHARLAND
Brannon Rockwell-Charland is a multimedia artist and musician hailing from Berkeley, California and now based in Portland, Oregon.  Her scholarship deals with historical mixed-race media representation, race in contemporary advertising, and postracialism. Much of her artistic work focuses on visual intersections of queerness, blackness, gender, legacy, autobiography, and mythology. Her photographic and sculptural work has been shown at the Lansing Art Gallery in Lansing, Michigan and at the Edmonia Lewis Center for Women and Transgender People in Oberlin, Ohio. She plans to start grad school for visual art and release an EP in the fall.
Her artwork, accompanying Xandria Phillips' poem Black Matter, can be seen here.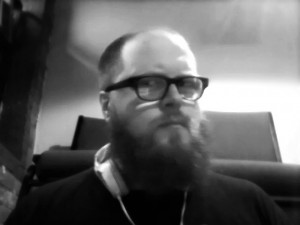 BRETT PETERSEN
Brett Petersen writes because it is more fun than mopping floors or running cash registers. He obtained his B.A. in English from the College of Saint Rose in 2011, and since then, his stories have appeared in publications such as Polychrome Ink, The Offbeat and Loud Zoo. Aside from writing, he plays drums in three different bands, has recorded over ten solo albums and runs an art and souvenir company with his mom called Mushroom Studios. He has lived in Albany New York for most of his life.
Read his story Billy-Sally and see his artwork for it here.
BRIANA HERNANDEZ
Briana Hernandez graduated from the Art Academy of Cincinnati with a BFA in printmaking and a minor in drawing. She likes to sing and dance publicly. A plastic bottled beer can be found in her tote bag 100% of the time. seagulp.tumblr.com
See her artwork accompanying Catherine Sinow's story The Barbie Jeep here.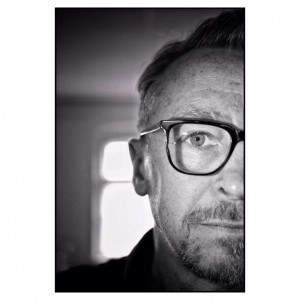 BRIAN MORROW
Brian Morrow is a Photographer/ Musician/ Performer
Liverpudlian residing in Berlin
a founder member of anarcho Puppet Theater Das Helmi.
He enjoys Bicycles,Cooking, playing Drums, drinking coffee and hanging out with his kids.
www.foto-morrow.com
www.das-helmi.de
See his work accompanying Norman Belanger's story The Last Waltz here.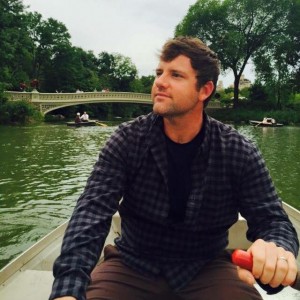 BUD SMITH
Bud Smith is the author of the novels, F 250, Tollbooth and I'm From Electric Peak. His work has been at Hobart, The Rumpus, Vol. 1 Brooklyn, Smokelong, Word Riot, among others. He works heavy construction in NJ and lives in NYC, with his wife, a textile artist.
Read his story When I Touch Your Face here.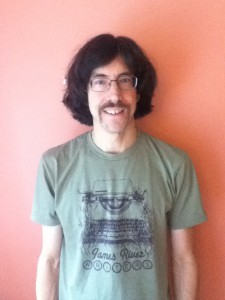 CALEB ECHTERLING
Caleb Echterling plays kazoo in the New York Philharmonic Orchestra. He tweets funny fiction using the clever handle @CalebEchterling. You can find more of his work at www.calebechterling.com.
Read his story Photobombing for Dummies here.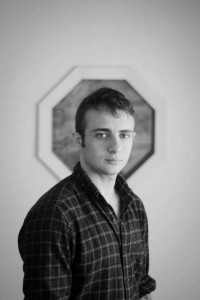 CALVIN GIMPELEVICH
Calvin Gimpelevich lives in the Pacific Northwest.
calvingimpelevich.com
Read his story Velcro here.
CATHERINE SINOW
Catherine Sinow attends college. She enjoys watching so-bad-it's-good movies and sampling various Asian cuisines. You can browse her various creative projects at catherinesinow.weebly.com.
Read her story The Barbie Jeep here.




CHARLOTTE WÜHRER
Charlotte Wührer is an English Literature graduate from England. She lives in Berlin, where she is studying for an MA and working as an editor and translator. Her short fiction has been published by Visual Verse. Her story Bringing Back Bob was short-listed for the Reader / Ex-Berliner short story award and can be read here. She is currently working on a Young Adult novel. You can find her lurking in second-hand bookshops and writing in cafés.
Read her story Petal here.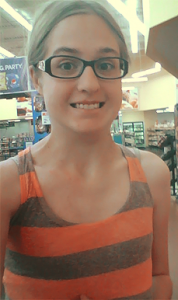 CHELSEA ECKERT
Chelsea Eckert is currently attending UNC Greensboro for her MFA in creative writing. Her fiction and poetry have appeared (or will appear) in over twenty-five venues. Stalk her like a hungry catamount at http://chelseaeckert.me.
Read her poem When I Fell in Love with a Robot here.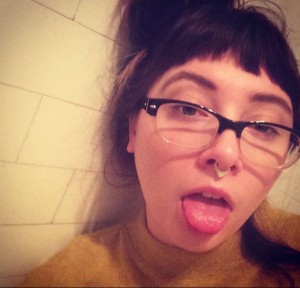 CHELSEA TADEYESKE
Chelsea Tadeyeske is from Milwaukee, Wisconsin where she publishes books and journals under the moniker pitymilk press. Her chapbooks if you bend it backwards nothing really happens and we're all born with the right to be angry were recently published by Rabbit Catastrophe Press and bathmatics, respectively. She is a Virgo sun/Aquarius moon/Libra rising born in the year of the snake.
Read her poem nociceptor here.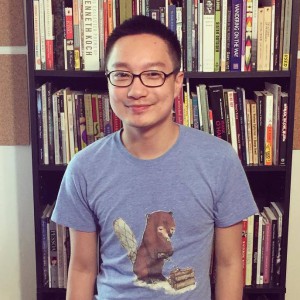 CHEN CHEN
Chen Chen is the author of the chapbooks Set the Garden on Fire (Porkbelly Press, 2015) and Kissing the Sphinx (Two of Cups Press, forthcoming 2016). Recent work appears in Poetry, Drunken Boat, Crab Orchard Review, and The Best American Poetry, among other places. He holds an MFA from Syracuse University and is currently pursuing a PhD in English and Creative Writing at Texas Tech University. Visit him at chenchenwrites.com.
Read his poem The Sea is a Secret Net for the Bogeyman's Feelings here.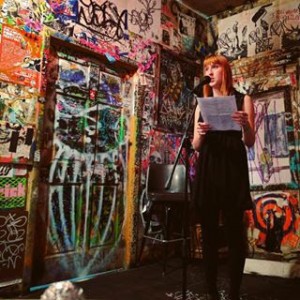 CHRISTINA ROSSO
Christina Rosso is a writer, educator, and dog mom living in South Philadelphia. She has a MFA in Creative Writing and Master's in English from Arcadia University. Currently, she is an adjunct English professor at La Salle University and Penn State Abington. Her work has been featured in Supposed Crimes, Twisted Sister Lit Mag, Across the Margin, and Zeroflash. Find her on Twitter @Rosso_Christina.
Read her story The Siren of the Wailing Lake here.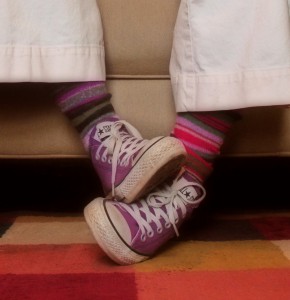 CHRISTINE BRANDEL
Christine Brandel is a writer and photographer. She published Tell This To Girls: The Panic Annie Poems in 2013. She is a PopMatters columnist and rights the wrongs of the world via her character Agatha Whitt-Wellington at Everyone Needs An Algonquin. More of her work can be found at clbwrites.com.
Her story Safety Measures and her accompanying artwork can be seen here.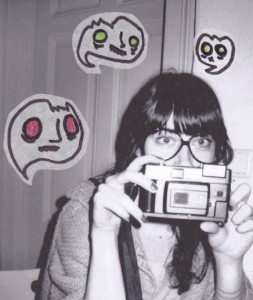 CLARISSA LEMPP
Clarissa Lempp lives in Berlin and has a Masters in Gender Studies. Nowadays she teaches German and writes stories about ghosts and other entities, because life can be spooky.
Read her story Live Out the Ghost Life here.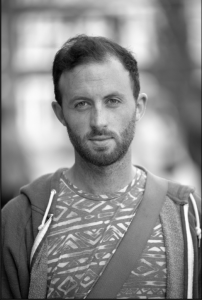 DAN AYRES
Dan Ayres is a British writer inexplicably born in Uganda, reared in England's Westcountry and now merrily based in Berlin. A lover of all things surreal and fantastical, Dan is increasingly drawn to writing stories and poetry that wrestle with the momentous impact social media and technology is having upon our day to day lives. He also likes stories with cats in them. You can check out some more of his words here: https://medium.com/@danielayres
Read his story Keyboard Cat here.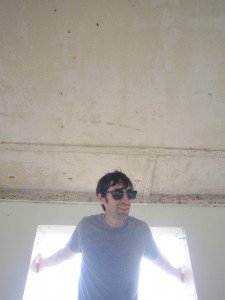 DAN MÉTH
Dan Méth is a cartoonist from New York, who now lives in Holland. His work can be found on the internet, newspapers, and TV and many a bar napkin. He's currently working on his first graphic novel. You can see what he's up to on http://www.danmeth.com and https://www.instagram.com/danmeth/
See his artwork, accompanying J Ryan Hibbett's poem An Authorized Survey of Gargamel's Hovel here.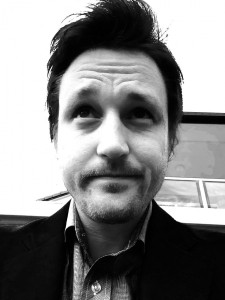 DANIEL LYNCH
Daniel Lynch is a writer, living in Brisbane, Queensland. His short fiction can be found in REX, Stilts, Cow Hide Journal, SCUM, Tincture Journal, The London Journal of Fiction and Literary Orphans. He has twice been shortlisted for the QUT Postgraduate Writing Prize and is a regular speaker at Yarn Storytelling. He is currently completing a PhD because it is a qualification he can spell.
His story Swing Low can be read here.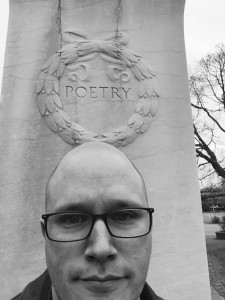 DANIEL M. SHAPIRO
Daniel M. Shapiro is the author of How the Potato Chip Was Invented (sunnyoutside press, 2013), a collection of celebrity-centered poems. He is a poetry editor of Pittsburgh Poetry Review, and he interviews poets for his website, Little Myths.
Read his poem We're in Our Never Splendor and see his accompanying artwork for it here.
DARRYL PRICE
Darryl Price has published dozens of chapbooks, and his poems have appeared in many journals.
Read his poem The Moon Rose Up On Its Tinfoil Bed here.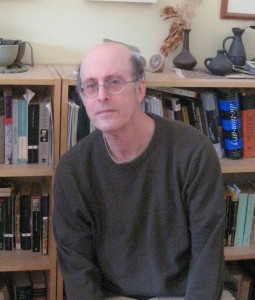 DENNIS PAHL
Dennis Pahl is a professor of English at Long Island University. Aside from publishing articles on Poe and Henry James, he enjoys composing folk songs, snorkeling in the Caribbean and, of course, dreaming up stories on the subway. His absurd fiction has appeared in Confrontation and in a few illustrated chapbooks with Prehensile Pencil-Feral Press. Three of his stories have been made into short movies, and his latest production, The Museum of Lost Things, based on his story by that name, has been nominated for best short comedy at the Madrid International Film Festival. He composed and performed the movie's theme song "You Came Around" and has a music video tie-in to the film. With his wife, the collage artist Luda Pahl, he has also co-written a book of cartoons.
Read his story The Man in the Suitcase here.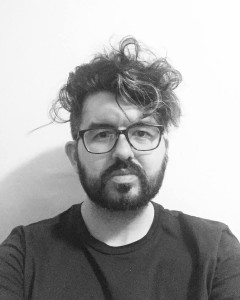 DOUG PAUL CASE
Doug Paul Case lives in Bloomington, where he recently earned his MFA from Indiana University. His poems have recently appeared in Hobart, Salt Hill, The Adroit Journal, and (b)OINK.
Read his poem Shout Out to the Instagram Folks Who Post Several Selfies Every Day and see his artwork for it here.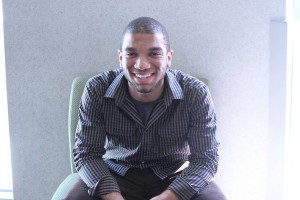 DUSTIN PEARSON
Dustin Pearson is an MFA candidate at Arizona State University, where he also serves as the editor to Hayden's Ferry Review. He was awarded the 2015 Katherine C. Turner Prize from the Academy of American Poets. Born in Charleston, he is from Summerville, South Carolina.
Read his poem A Taste for Something More here.
E. SPEAR
E. Spear is a selkie living far from the sea in Chicago.
See their art accompanying Kathryne David Gargano's poem & when i jump the sky will catch me here.
ELISA PIEPER
Elisa Pieper studied at Berlin University of the Arts. Until now she couldn't make it to become rich and beautiful. Trying to get over it, she is currently spending the winter in a village on the Aegean coast. Sometimes she writes.www.artnwaffles.com
Read her poem Watermelon Man here.
ELLIE WHITE
Ellie White holds an MFA from Old Dominion University. She writes poetry and nonfiction, and is the creator of the online comic strip "Uterus & Ellie." Her work has appeared in Antiphon Poetry Magazine, Harpur Palate, Tincture and several other journals. Ellie's chapbook, Requiem for a Doll, was released by ELJ Publications in June 2015. She is a nonfiction editor at Four Ties Literary Review, and the Social Media Editor for Muzzle Magazine. She currently lives near some big rocks and trees outside Charlottesville, Virginia. To see more of Ellie's work, visit her website elliewhitewrites.com.
Read her poems Hypnophobia #2, #4 & #9 here.


ELLY JARVIS
Elly Jarvis! A poet from the United States of America! finds herself under a canopy of passions, or, rather – does she toss them in the air, like a stir-fry in the pan? If we should stick to the pan, the vegetables inside are as follows : theater of the oppressed is the green pepper, the chunks are big and juicy; teaching English is the tofu, which makes her muscles big and strong; dancing is the mushrooms; playing the drums, the bamboo shoots; riding her bicycle and writing is the fat, which makes the whole dish cook; and people! oh! people are the seasoning – essential for the flavorfulness and success of the dish. You can find Elly writing poems in unsuspecting corners of Kreuzberg, or acting with Kuringa in Wedding. As a typical Gemini, she enjoys the duplicity of things: she is a leader as she is a team-player, she's a theater practitioner as she is an actor, she's a poet as she is a passionate reader. For a more specific lens (CV) into Elly, you can contact the artist directly: elly.jarvis@gmail.com.
Read her story machiavelli's whimsical hairs, and see her artwork for it here.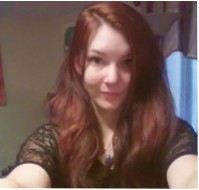 EMILY BOSWELL
Emily Boswell lives in Grand Rapids, Michigan with her husband and two pet rats. She graduated last year with her B.A in Writing from Grand Valley State University. She is currently making the best subs in town, saving up money until she can attend an MFA program in fiction. Someday she hopes to become a professor and teach creative writing. This is her fist publication outside of high school, and college journals.
Read her story Elixir, Rush and Blackberry here.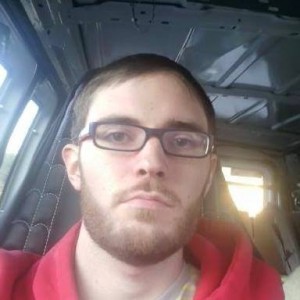 ERIC CLINE
Eric Cline is a poet living in Dumfries, Virginia. He completed his undergraduate studies in psychology and creative writing at Longwood University. His poems have appeared or are forthcoming in Crab Fat Magazine, Yellow Chair Review, and The Commonline Journal.
Read his poem Drowning My Father here.

ERICKA DUFFY
Ericka Duffy is an artist who lives in the UK.
They've contributed artwork Jeremy Radin's poem Dear Sal, and Matthew Vasiliauskas's poem For His Birthday.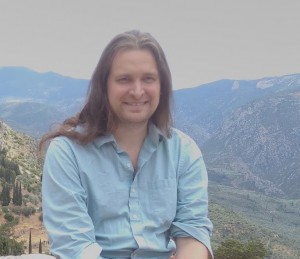 ERIK FUHRER
Erik Fuhrer is a PhD and MFA candidate in English and poetry, respectively. His work has appeared, or is forthcoming in, Riggwelter, BlazeVox, Noble/Gas Qrtrly, Third Wednesday, Dream Pop Press, and various other venues.
Read his story Rainbow Nightmare here.


ERIN O'LOUGHLIN
Erin O'Loughlin is an accidental globetrotter, who isn't sure how she found herself living in the creative mecca that is Berlin, but is enjoying it quite a lot. Instead of a mid-life crisis, she's rediscovering the joy of writing, and recently had her story Klepto published in FTB presents: Irrational Fears (2015) compilation.
Read her story Godmotherless here.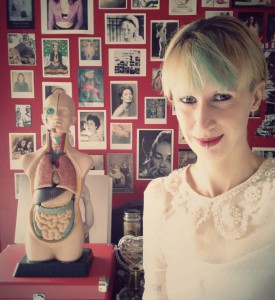 EVER DUNDAS
I'm a writer specialising in the weird and macabre, with Queer Theory (problematizing the 'normal') forming the backbone of my work. I gained a Creative Writing Masters with Distinction in 2011, and I have a First Class Degree in Psychology and Sociology. My first novel, Goblin, will be published by Freight in 2017.
Read their story Pure here.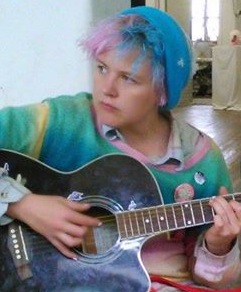 FAITH ELIOTT
Faith Eliott is an artist and musician based in Edinburgh, Scotland. They graduated from Edinburgh College of Art in 2014 with a BA in Sculpture. Their visual work tends to jump between murky folklore and pastel gore. They write songs with overgrown lyrics about loomy, scrambling creatures and death. faitheliott.com.
They've contributed artwork for Jesse Janashek's poem In a Pure State We Enter, Ryan Van Winkle's poem I Look Up Again and Chen Chen's poem The Sea is a Secret Net for the Bogeyman's Feelings.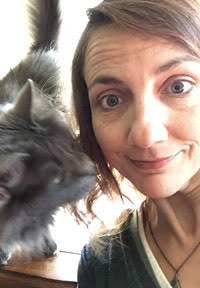 FLANNERY BATEMAN
Flannery Bateman is a nice lady living with her animal family on an island in the Bay Area. She enjoys the occasional freelance design or illustration but mostly spends her rare and precious time reorganizing the basement so she can get back into bookworks. It's almost done. www.pretendpress.com
See her artwork accompanying Kristy Lin Billuni's Pigeons.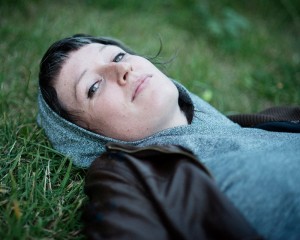 FRANCES DONNELLY
Frances is a writer and musician. She lives in Brighton with five rescue rats and a human partner, and she works in digital communications for leftwing organisations. Her writing can be found in various places online and in print. She is autistic. You can contact her at: franceslauradonnelly (at) gmail.com
Read her story Erica here.


FRANÇOISE CACTUS
Françoise Cactus (born Van Hove) is a french author, musician and illustrator who has been living in Berlin since the 1980s, and who's probably best known for being one half of the band Stereo Total. She's written several shorts stories and radio plays, draws a lot of ladies being lovely, and once crocheted a life-size doll, "Wollita", that made the German tabloids get their knickers in a knot. Her books include: Auobigophonie (Martin Schmitz Verlag), Abenteuer einer Provinzblume (Rowohlt), Zitterparties (Rowohlt), Neurosen zum Valentinstag (Rowohlt), and Wollita. Vom Wollknäuel zum Superstar, co-authored with Wolfgang Müller (Martin Schmitz Verlag).
Read her story Madame Rose Doesn't Cry Anymore / Madame Rose Weint Nicht Mehr and see her accompanying artwork for it here.


GINA KEPLINGER
Gina Keplinger is a teaching artist currently employed with the Nebraska Writers Collective and works closely with the youth poetry program Louder Than a Bomb: Great Plains. She is the assistant director of the Young Writers Camp in Lincoln, Nebraska. She is a nationally competitive slam poet and has participated in both the National Poetry Slam (NPS) and the Collegiate Unions Poetry Slam Invitational (CUPSI). As an undergraduate at the University of Nebraska-Lincoln, Gina studies English, Psychology, and Communications. Her work has been published in Black Heart Magazine and Laurus Magazine. When she is not in class, you can find Gina brewing coffee and thinking about Mark Ruffalo's smile.
Read her poem The Night Before We Open the Restaurant for Brunch, Derek Asks Can I Grab Your Ass? to Which I Respond No And Leaves Us With This Sunday Morning Aftermath here.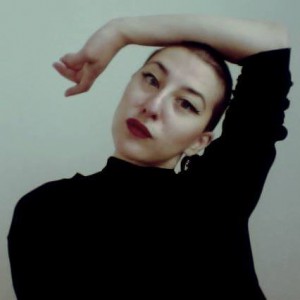 GÖKSU KUNAK
Göksu Kunak a.k.a Gucci Chunk (1985, Ankara) is a writer based in Berlin, who has a special interest in mythic gender hackers and dimension stretchers. Chunk will start their PhD soon on queer chronopolitics in relation to performance art and contemporary dance. Göksu's short stories and poems can be read via goksukunak.tumblr.com.
Read her stories White-wrapped Tree and Chris and see her accompanying artwork for them here.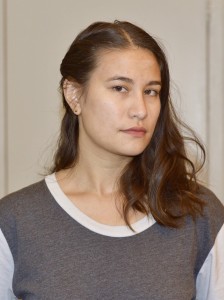 GRACE YAMADA
Grace Yamada (b. 1990) is a Canadian librarian in New York. She holds degrees in art history and information science. She also serves as chief dramaturge and literary consultant for The Constellation Project, a science fiction theatre collective.
Read her poem Wild Salmon here.
GREG BURKHOLDER
Greg has Treacher Collins Syndrome, which he loves and hopes you do too. His hearing aid, alas, is broken, but it's ok. Right now, America is more tolerable on mute. He lives in Lancaster County, PA, with his girlfriend and dog. He's been published across the internet and is working on a book about facial disorders. Love.
Read his story Buffalo Manifesto here.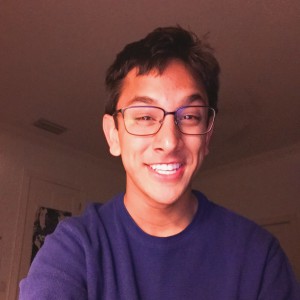 HAMZAH JHAVERI
Hamzah Jhaveri is a 17-year-old poet, artist, and high school student from Orlando, Florida. He has had no previous publications but is currently finalizing his first chapbook. Aside from writing poetry, he is the founder and president of the not-for-profit organization Islamic Artists of Orlando, which aims at combatting islamophobia in Central Florida by showcasing contemporary, Islamic-themed artwork. His own artwork ranges from sculpture to film. He and his organization staff are currently curating their first art exhibition.
islamicartistsorlando.com
Read his poem On the Topic of the Empty Spaces on Our Cold Backs and see his accompanying artwork for it here.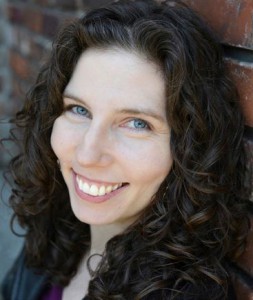 HEATHER LEE ROGERS
Heather Lee Rogers tells stories as both a writer and an actor in NYC.  Recent poetry publications have included: Harbinger Asylum (online and in print), Here Comes Everyone (online and in print in the U.K.), The Rat's Ass Review (online, upcoming in print), S/Tick (online), Waterways (in print), Adanna Literary Journal (in print), and Jersey Devil Press (online). Upcoming: El Portal (in print).  More of her work can be read at www.heatherleerogerspoetry.weebly.com
IAN COCKBURN
Ian Cockburn is an art dilettante: Paintings, illustration, comincs and music with the band The Seven Inches.
sparkledebacle.tumblr.com
www.facebook.com/Ian-Cockburn
He's contributed artwork for Daniel Lynch's story Swing Low, and Amanda Steven's Gaslight.




INGABIRANO NINTUNZE
Ingabirano Nintunze is a writer, performer, and artist most recently from Austin, Texas. She is currently pursuing her MFA in Creative Writing at the University of Notre Dame. She can be found making a nuisance of herself on Twitter @ingabiranooo.
See her artwork for ari k. castañeda's poem <3 letter to tim gunn from project runway here.


ISABEL ROCK 
Born under a lucky star in a field of lavender, Isabel Rock spends her days drawing magical pictures to spread smiles in the world.
isabelrock.blogspot.de
instagram.com/isabelrockartist/
isabelrock.co.uk
As well as having done the artwork and logo for Leopardskin & Limes, she's also created artwork for Nicole Steinberg's poem Ladies Are Good at Money When We're Not Terrified of It, Erin O'Loughlin's story Godmotherless, Alex Vigue's The Volcano, Chelsea Eckert's When I Fell in Love with a Robot, Megan Crosbie's Lonesome Wendigo Eats Librarian and Big Foot's Tea Party, Sarah Richard's poem The Smallest Infiltrator, Sharon Mertin's The Night I Died, Tonisha Robinson's The Tea Room Girl, Emily Boswell's Elixir, Rush and Blackberry and Christina Rosso's The Siren of the Wailing Lake. You can read her story Black Diamond Mountain and see her accompanying art for it here, and read her story Tallulah Floof and Sushi Snails and see her artwork for it here.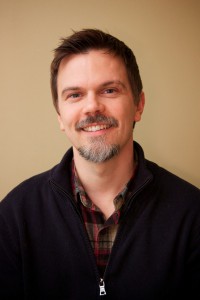 J RYAN HIBBETT
J Ryan Hibbett is an English instructor at Northern Illinois University, where the geese are ferocious and hang around all winter long. He publishes articles on the relationship between high art and pop culture, and his poems have popped up, among other places, in LIT, Willow Springs, Eclectica, Ladowich, Codex, Spoon River Poetry Review, and Atlanta Review. He privately (now publicly) enjoys the odor of dead skunks along the highway, and dreams about tornadoes when he sleeps too late.
Read his poem An Authorized Survey of Gargamel's Hovel here.


JANE AKWELEY ODARTEY
Jane Akweley Odartey is a Ghanaian-American poet, writer, photographer, artisan and a local Teaching Artist at the Queens Museum. She blogs at janethroughtheseasons.com and her verse is forthcoming or has appeared in Clarion Magazine, Cosmonauts Avenue, Amarillo Bay and elsewhere.
Read her poem Thick in Things and see her artwork for it here.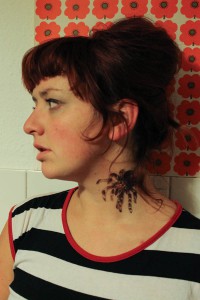 JANE FLETT 
Jane is an over-excitable pervert with a penchant for ridiculous metaphors and glitter. She's won various awards, including Salt's Best British Poetry (2012) and Wigleaf's Top 50 (Very) Short Fictions (2014), but she's still waiting to be presented with her honorary tiara and tankard of gin. When Jane's not writing, she likes to play cello with Ambika in the riot grrl band Razor Cunts, teach creative writing courses through The Reader Berlin, run festivals, host queer events, and rollerskate down Tempelhof runways in hotpants.
http://janeflett.com
She's contributed artwork for Joanna C. Valente's poems Scumbag Nation and I Am Home Alone on a Friday Night Because No One Loves Me, Lauren Yate's poem The Ghost of Cassandra Haunts Richard Nixon and Kelsey Kimbler's Offerings of Blood and Meat. Her story The True Meaning of Christmas and accompanying artwork for it can be read/seen here and The True Meaning of Christmas, Part II here.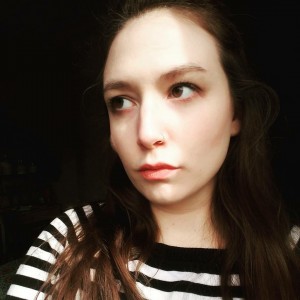 JENNIFER SKELTON
Jennifer Skelton is a poet and artist living in Buffalo, New York. Her chapbook Gin was released in March, 2017. It is an exorcism of the demons created by domestic violence. Currently, Jennifer is working with artists to curate a variety show which celebrates women in all forms. Her work has been published in Ghost City Review, Philosophical Idiot, and the anthology My Next Heart: New Buffalo Poetry .
Read her poem On Muses or The Function Of Art here.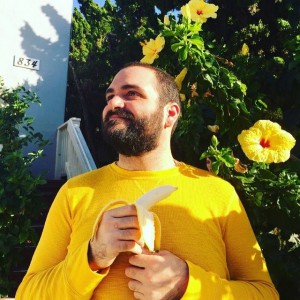 JEREMY RADIN
Jeremy Radin is a poet and actor living in Los Angeles. His poems have appeared (or are forthcoming) in Winter Tangerine, Cosmonauts Avenue, Union Station, Nailed, Bodega, and others, and his first book, Slow Dance with Sasquatch, is available from Write Bloody Publishing. You may have seen him on It's Always Sunny in Philadelphia or yelling about wolves in like a Jamba Juice or something. Follow him @germyradin
Read his poem Dear Sal here.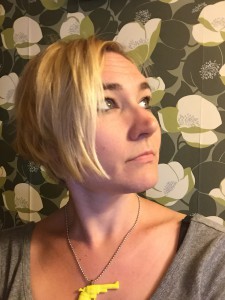 JESSIE JANESHEK
 Jessie Janeshek's first book of poems is Invisible Mink (Iris Press, 2010). An Assistant Professor of English and the Director of Writing at Bethany College, she holds a Ph.D. from the University of Tennessee-Knoxville and an M.F.A. from Emerson College. She co-edited the literary anthology Outscape: Writings on Fences and Frontiers (KWG Press, 2008). You can read more of her poetry at www.jessejaneshek.net.
Read her poem In a Pure State We Enter here.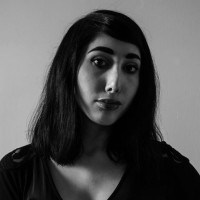 JOANNA C. VALENTE
Joanna C. Valente is the Managing Editor for Luna Luna Magazine. She is the author of Sirs & Madams (Aldrich Press, 2014) and The Gods Are Dead (Deadly Chaps Press, 2015), and received her MFA at Sarah Lawrence College. Her second full-length collection Marys of the Sea is forthcoming from ELJ Publications in 2016. She also has a chapbook, Xenos, forthcoming from Imaginary Friend Press. Some of her work appears in The Huffington Post, Columbia Journal, BORT Quarterly, among others. She founded Yes, Poetry in 2010. Her ghost resides at her website: joannavalente.com.
Read her poems Scumbag Nation and I Am Home Alone on a Friday Night Because No One Loves Me here.


LA JOHNJOSEPH
La JohnJoseph is a writer and performer, Dazed calls one of the "literary rebels you need to know." Educated by the Christian Brothers in Liverpool, he lived in post-Thatcher council estate splendor until her early teens. She earned a BA in American Studies & Art History between King's College London and the University of California, Berkeley, then an MA in Scenography from Central St Martins. A protege of New York legend Penny Arcade, her performance work thus far has taken him has taken him across North and South America, Europe and into the Middle East; from The Royal Opera House to the San Francisco MoMA, from Dixon Place (New York) to The Southbank Centre, from The Schwules Museum to The Bristol Old Vic, from Bios (Athens) to La Java (Paris) and most recently the Museum of Contemporary Art (Rio de Janeiro).
The author of five ensemble pieces, three solo plays and a libretto, his memoir play "Boy in a Dress" was critically acclaimed at the Edinburgh Fringe and went on to enjoy a sold-out UK tour in 2013. In 2014 she played the Duchess of Malfi (one of the most iconic roles in English drama) to overwhelmingly positive reviews, and performed at the private view for "David Bowie Is…." at Martin-Gropius-Bau in Berlin, with his band Alexander Geist.  "Everything Must Go", her debut novel was nominated for both a LAMBDA Literary award for best Trans Fiction and the Polari First Book Prize. A contributing blogger for The Independent, The Guardian and The Huffington Post, his writings have also appeared in Out There, Attitude, Next, Parterre de Rois, and the 'zines Birdsong, Fat Zine, and P.S. I LOVE YOU, she keeps a blog at www.boyfriendrobotique.blogspot.com
Read the chapter Charlie from their novel Everything Must Go here.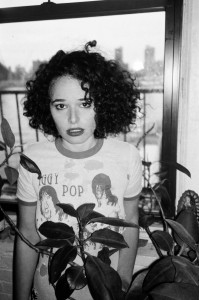 LEAH SOPHIA DWORKIN
Leah Sophia Dworkin is a writer & artist living in New York City, where she is working on a collection of stories entitled Hey Whitefish, along with another collection of unnamed short stories, and a longer prose thing that might someday in the future resemble a novel. She recently got her MFA from Columbia University, and has been published in b(OINK), The Yalobusha Review, Lunch Ticket, Hotel, Cosmonauts Avenue, and Bomb. She's an assistant editor at Conjunctions.  Online she goes by @frumperella
Read her poems Hope & The Child who Knows how to ask: and see her accompanying artwork for them here.

LUDA PAHL
Born in Russia and educated in the Republic of Georgia, Luda Pahl is an artist, dress designer, book illustrator, translator and art teacher living in New York. She received an M.A. degree in Art and Design from the Academy of Art in Tbilisi, Georgia, and attended the Parsons School of Design. She has been awarded a grant for her collages from the Queens Council on the Arts. Her work has been exhibited in numerous galleries in New York City, and in Monmouth Museum, and her illustrations of prose and poetry have appeared in chapbooks published by Feral Press.
See her artwork accompanying Dennis Pahl's story The Man in the Suitcase here.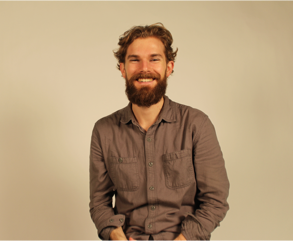 JORDAN MOFFATT
Jordan Moffatt is a writer and improviser living in Ottawa. His work has appeared in many places online and in print, most recently in Bad Nudes, The Feathertale Review, (parenthetical), and This Magazine. He was shortlisted for Matrix Magazine's 2016 Lit POP Award. His website is jordanmoffatt.website.
Read his story Everything Around Me Keeps Turning into Rocks here.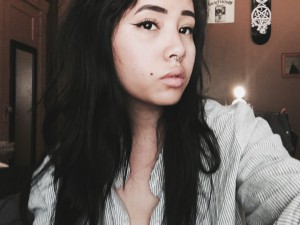 JULIA KINU
Julia Kinu is a Japanese-American writer. She is originally from San Diego, California and now lives in Tucson, Arizona studying creative writing and poetry at the University of Arizona.
Read her poem Pretty Blonde American Lady here.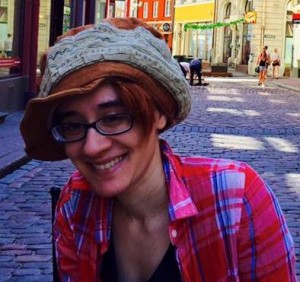 JULIE A. HERSH
Julie A. Hersh is a writer who recently returned to the US from Siberia. A native New Yorker, she has lived in four countries in the past three years; before that, she worked in publishing. She has also been published in Cold Noon and can be found on Twitter at @jahersh.
Read her story Troll/Librarian here.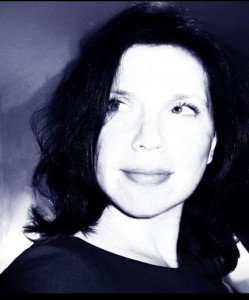 KATE DEMBSKI
Kate Dembski says, "painting is fun."
See her artwork for Rose Cullis' story The House on Robinson Street here.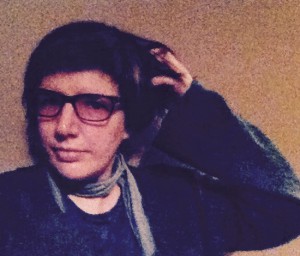 KATHRINE SOWERBY
Kathrine Sowerby is a writer and home educator living in Glasgow. She curates and makes fourfold and her chapbooks include Unnecessarily Emphatic (Red Ceilings Press, 2015) and Margaret and Sunflower (dancing girl press, 2016). kathrinesowerby.com
Read her poem and see her accompanying artwork for it here.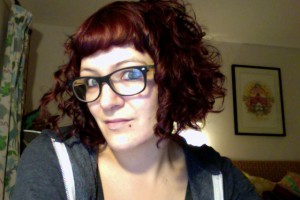 KATHRYN CORLETT
Kathryn Corlett is a freelance illustrator, designer, television expert, font geek, sci-fi obsessive, tech dork, coffee addict, folk listener, aspiring CAMRA member, cyclist, lasagna maker and comfort appreciator.
http://www.kathryncorlett.co.uk/
Her artwork, accompanying Darryl Price's poem The Moon Rose Up On Its Tinfoil Bed, can be seen here.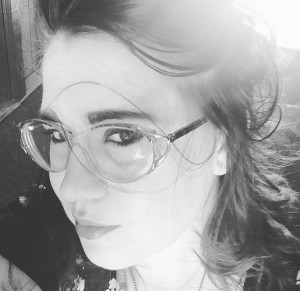 KATHRYNE DAVID GARGANO
Kathryne hails from the Pacific Northwest, but isn't very good at climbing trees. She recently graduated with her MFA in Poetry from the University of Nevada – Las Vegas, and has been published in CALYX, Perceptions, and Alchemy. Her work is forthcoming in Lavender Review, The Fem, Indicia, Heavy Feather Review, and The Colorado Review. You can find pictures of her three-legged pup on Instagram @peternelle3.
Read her poem & when i jump the sky will catch me here.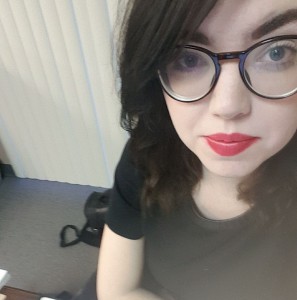 KELSEY KIMBLER
Kelsey Kimbler graduated from Miami University of Ohio in 2015 with a BA in Creative Writing. She now works as a journalist at her hometown newspaper. When she is not writing, she can be found tending to her lovebirds and obsessing over her dogs. Her fiction has previously appeared in Eunoia Review and Happy Captive Magazine. kimblerwriting.com
Read her story Offerings of Blood and Meat here.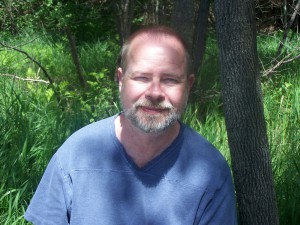 KENNETH POBO
Kenneth Pobo has a new book out from Blue Light Press called Bend of Quiet. Forthcoming from Urban Farmhouse Press is a poetry collection called Booking Rooms in the Kuiper Belt. He teaches creative writing and English at Widener University. He gardens, saturates himself in 1960s pop music, and loves Bergman films.
Read his poem Promises, Promises here.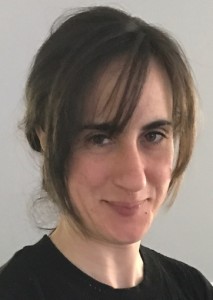 KIMBERLY ANDROLOWICZ
Kimberly Androlowicz is a youth services librarian, painter, and puppeteer who lives in northern Indiana.
See her artwork accompanying Erik Fuhrer's story Rainbow Nightmare here.
KIRSTY LOGAN
Kirsty Logan is a professional daydreamer. She is the author of The Rental Heart and Other Fairytales (Salt, 2014) and The Gracekeepers (Harvill Secker, 2015). She lives with her girlfriend and their rescue dog in Glasgow, where she mostly reads ghost stories, drinks coffee, and dreams of the sea. Her latest book is a collection of stories inspired by Scottish folktales, A Portable Shelter (ASLS, 2015).
www.kirstylogan.com
@kirstylogan
Read her story Queer Zombie Disco here, and Jane Flett's interview with her here.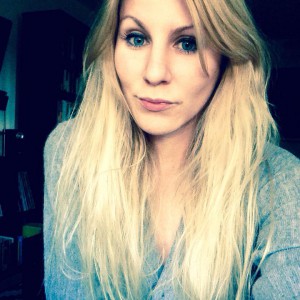 KRISTEN CLANTON
Kristen Clanton was born and raised in Tampa, Florida, where the mermaid show at Weeki Watchee Springs has had it's handle since 1947. She graduated from the University of Nebraska, earning an MFA in poetry. Her poetry and short fiction have been published by Bicycle Review, The Birds We Piled Loosely, BlazeVOX, Burlesque Press, MadHat Drive-By Book Reviews, MadHat Lit, The Mangrove Review, Midnight Circus, Otto Magazine, The Outrider Review, Ragazine, Quilt, Sugar House Review, and The Sound of Sugar. She has work in the forthcoming issues of Furious Gazelle.
Read her poem Mermaid Show here.
KRISTY BOWEN
A writer and visual artist, Kristy Bowen is the author of several book, chapbook and zine projects, including major characters in minor films (Sundress Publications, 2015), the shared properties of water and stars (Noctuary Press, 2013), and girl show (Black Lawrence Press, 2014). Her work has appeared most recently in Split Lip Review, Hound, and Whiskey Island. She lives in Chicago, where she runs dancing girl press & studio and spends much of her time writing, making papery things, and curating a chapbook series devoted to women authors. Her next full-length collection, salvage, is due out from Black Lawrence Press in 2016.
Her poem seven layer cake and her accompanying artwork can be seen here.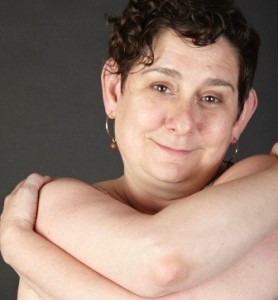 KRISTY LIN BILLUNI
Kristy Lin Billuni, AKA The Sexy Grammarian, is a writer and teacher in San Francisco. Her stories appear in Fiction War, Flash Fiction, and Flash Frontier Magazines and in anthologies from Cleis Press and Mofo Pubs. She has maintained a mostly weekly blog since 2003 and contributed dozens of essays to Fiera, a sexual health blog.
Read her story Pigeons here.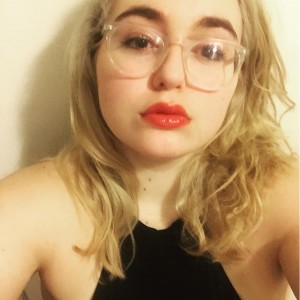 LAURA MANARDO
Laura Manardo is a midwestern raised, beluga whale loving 24-year-old with a passion for poetry and all things mint green. She is a Michigan transplant currently living in Chicago. You can find some of her previously published works in Mulberry Fork Review, Donut Factory Press, and Lotus-Eater Magazine. Keep up with her on Instagram to see plant babies and bath bombs: @moresangria.
Read her poem Orange Floats here.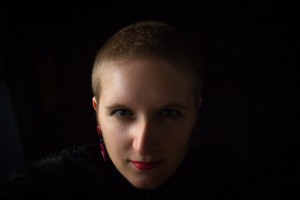 LAURA NUNZIANTE
Laura Nunziante studied Creative Writing at London Metropolitan University. She has published in Der Spiegel, Huffington Post and was amongst the 25 best short stories of the MDR, a German TV station. In 2011, she won the Sarah Ashman Poetry Award in London. She is a freelance writer and lives in Modena (Italy) and Frankfurt am Main.
Read her story My Childhood Friend, the Nazi here.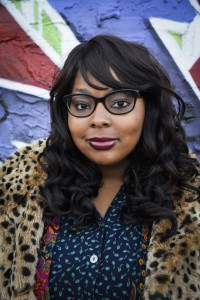 LAUREN YATES
Lauren Yates is a native Californian who is now based in Philadelphia. Lauren relocated from the West Coast to study English at the University of Pennsylvania, and she is now working toward a M.Ed. in Counseling Psychology at Temple University. When she isn't writing poetry or processing feelings, Lauren enjoys roller derby, making zines, and fantasizing about her would-be rap career. She is a Leo and a proud INFJ. For more information, visit http://www.laurentyates.com.
Read her poem The Ghost of Cassandra Haunts Richard Nixon here.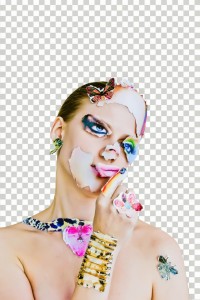 LITA
Lita (Life is Torturing Awesome) is a researcher of a looney parade. Randomly packaged, professionally trained, Lita craves the meaning and quality in the corporeal chaos. By whatever means she portrays vulnerability and serves the painful existence contradictions with bloody social sauce on vibrant garnish of disappointment. For dessert dare to try genital custard biased cake with a disgust crust. Enjoy harder!
www.litapoliakova.com and/or instagram: www.instagram.com/litacollage
See her artwork for Liz Kay's story Swaha here.
LIZ KAY
Liz Kay is a writer from Cheshire, UK whose short fiction has been published in print and online. She recently came third in the Winchester Writers' Festival Competition – Flash Fiction category and is currently busy working on her first novel. She is co-founder of 'The Writing Kiln', a Stoke-on-Trent community project aiming to inspire local writing potential: www.thewritingkiln.com. She tweets @elizabethjkay
Read her story Swaha here.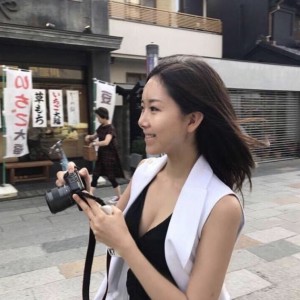 MAARI SUGAWARA
Maari Sugawara holds a bachelor's degree in Liberal Studies and a Curatorial Studies Diploma from Tokyo's Waseda University. She also studied Art History at Queen's University. She grew up in England and has curated art exhibitions in Tokyo, where she lives.
See her artwork accompanying Sheung-King's story Kitchen God here.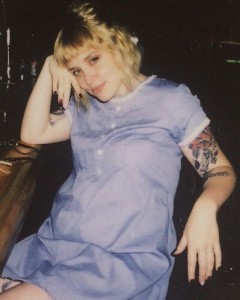 MADGE MARIL
Madge Maril is a robot, illustrator, poet, and noisemaker based in Ohio.
See their artwork accompanying Chelsea Tadeyeske's poem nociceptor here.

MAEBH MURPHY
Her artwork, accompanying Viola Nordsieck's story The Sad and Serious Story of Janet, can be seen here.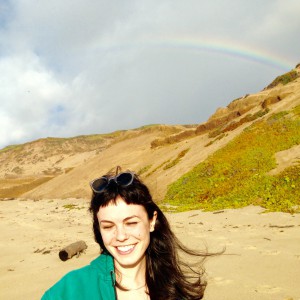 MAGGIE MILLNER
Maggie Millner lives and writes in Central California. Her poems have appeared or are forthcoming in Prelude Magazine, TYPO Magazine, Sonora Review, and elsewhere.
Read her poem from Goth Waitress here.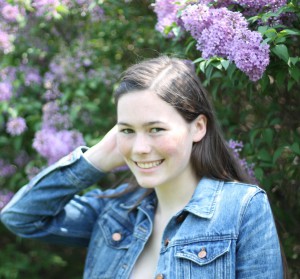 MARI KNUDSON
Mari Knudson is a writer, journalist, and high school student born and raised in Saint Paul, Minnesota. Her writing is filled with dry humor, the macabre, and things that make her mother nervous. She writes and designs for her school paper The Rubicon and also is an editor for her school magazine Aureus. This is her first publication in an outside literary magazine.
Read her poem 6 Feet Down and Out here.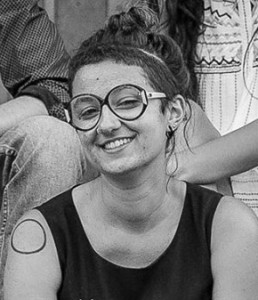 MARIE LUISE LEHNER
Winner of "Kolik" award, newspaper award of "Die Oberösterreichischen Nachrichten" and honourable mentioned multiple times in context of "Sprichcode" award for young authors.
Participated in the Austrian days of the audioplay, with the short piece "Womit wir schlafen, oder wir ficken einen Staat" (With whom we sleep, or we fuck a state). Directed a couple of audio- and theatre plays in Vienna and Linz. Published in several anthologies, such as the annual book of Literature in Linz "2014 Facetten" ed. Brigitte Schwens Harrant, in "Kolik Zeitschrift für Literatur" (Austrian journal for literature) ed. Gustav Ernst, and in the publication "Die Türen des Tages" as part of the "Sprichcode" award for young authors, ed. Leo Kieslinger.
She studies creative writing at the University of Applied Arts Vienna.
Read her story I Ate My Neighbour's Cat here.
MARIO CAMPOS CASTELLANO
Mario Campos Castellano, Tenerife, Spain, 1982. Manga nerd turned starving artist, living in Berlin. Play music as Señor Fahrenheit, The Phil and Monica, Los Retrasados. Paints airbrush with partner Liina Nilsson as Nemesis Air. The airbrushed fans are selling very well this summer, demand vastly outpacing supply. Can't afford more paints and quality fans, no time. House cleaner by day, bartender by night.
See Mario's artwork for Terry Doyle's story Cul-de-sac here.


MARY DE PLEAVE
I am a writer and artist.
I was born in Winchester, England.
I studied English at degree level and later Art and Design, based on Bauhaus ideas.
I lived in London for many years but now live happily by the sea. I have worked in a wide variety of fields. Have lived in the Middle East and spent nearly ten years in France.
My profundity is hidden by my ability to make others laugh. I rely on this to throw a light gauze over anything which might cause me to be pigeon-holed.
Read her story Monna Lisa Speaks here.


MATTHEW DI PAOLI
Matthew Di Paoli received his BA at Boston College where he won the Dever Fellowship and the Cardinal Cushing Award for Creative Writing. He has also been nominated for the 2015 and 2016 Pushcart Prize and won the Prism Review Short Story Contest. Matthew earned his MFA in Fiction at Columbia University. He has been published in Post Road, The Great American Literary Magazine, Neon, Litro, CURA, Squalorly, Carte Blanche, and Gigantic literary magazines among others. He is the author of Killstanbul with El Balazo Books, is shopping a second novel entitled Holliday, and is teaching Writing and Literature at Monroe College.
His story The Structure of Clouds and accompanying artwork can be found here.

MATTHEW VASILIAUSKAS
Matthew Vasiliauskas is a graduate of Columbia University. His work has appeared in publications such as Conjunctions, Berlin's Sand Literary Journal, Chicago Literati and The Pennsylvania Review. Matthew currently lives and works in Los Angeles.
Read his poem For His Birthday here.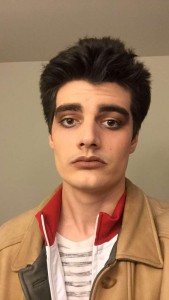 MAXIMUM ANTHONY ADARVE
Maximus Anthony Adarve is a writing major at the School of the Art Institute of Chicago, born in Fort Lauderdale, Florida, raised in Cincinnati, Ohio. He has spent time and/or lived in Spain, Peru, and California. Maximus has developed his present artistic aesthetic through a life marked by frequent movement and change in his living situations and habitats. Much of the works he creates -which include pieces in video, photo, performance, writing, and drawing- focus on juxtaposing the inner workings of different social spheres, and ways of thought.
Read his story Self-Control and see his accompanying artwork for it here.
MEGAN CROSBIE
Megan Crosbie is a queer writer from Scotland who works in education, supporting teenagers with additional support needs. She spends most of her free time writing flash-fiction and fractured fairy-tales. When not writing she enjoys playing her ukulele badly (despite having a degree in music), urban exploring, drag shows, and too much wine.
Read her stories Lonesome Wendigo Eats Librarian and Big Foot's Tea Party here.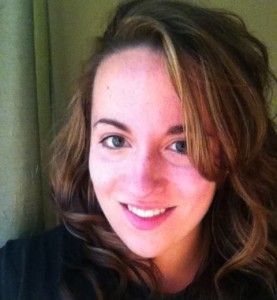 MELISSA FITZGERALD
Melissa Fitzgerald is a daydreamer masquerading as a student at Northeastern University. She can be found at coffee shops typing madly away and bursting into small fits of laughter because she told the barista her name was Matilda.
Read her story Hostages and see her artwork for it here.
MICHAEL DÍAZ FEITO
Michael Díaz Feito is a Cuban-American writer from Miami, Florida. His recent work has appeared or is forthcoming in Big Echo: Critical SF, Danse Macabre du Jour, and Strange Horizons. You can find more of Michael's writing at michaeldiazfeito.com and follow him on Twitter @diazmikediaz.
Read his story The Guaxi here.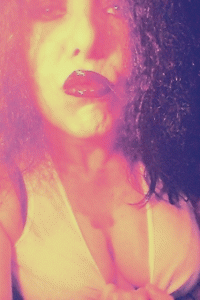 MISTI RAINWATER-LITES
Misti Rainwater-Lites has considered all the angles of suicide. Shit. Life is harder than algebra. Misti finds solace in painting a board then nailing a Barbie to it then writing a poem about the experience. She blogs at Chupacabra Disco. http://dondeestaeldiscochupacabra.blogspot.de/
Read her poem Loneliest Bus in San Antonio and see her accompanying artwork for it here.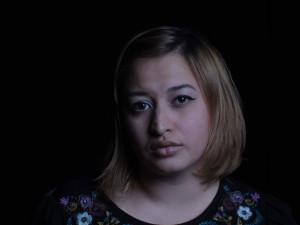 MISTRAL CELESTE KHAN-BECERRA
Mistral Celeste Khan-Becerra is a Chilean poet and artist based out of Buffalo, NY. She loves her hometown and finds nostalgia around its every corner. Mistral has provided cover art for five publications through CWP Press, including her own chapbooks: Could I Stay Here and Where Have You Been For So Long. Mistral's work was featured in the show Plz&Thx in January 2018. Born a strict Taurus, she is stubborn in her form, but rages on.
See her artwork for Jennifer Skelton's poem On Muses or The Function Of Art here.

MOLLY ROSE DYSON
www.mollyrosedyson.com
Her artwork, accompanying Archie Aston's story No Show, can be seen here.

MONIQUE QUINTANA
Monique Quintana holds an MFA in Creative Writing from CSU Fresno, where she was the president of the Chicanx Writers and Artists Association. She is a Squaw Valley Writers Fellow, and was the Senior Associate Fiction Editor of The Normal School literary magazine. Her work has been published or is forthcoming in Huizache, Bordersenses, Lunch Ticket, WOLVES, Madcap Review, Perigee and Heather Press, among others. She is the editor-in-chief of razorhousemagazine.com She has an affinity for Ray Bans, red lipstick, and Ramón Novarro.
Read her story the angel tree here. Her son did the artwork for her story.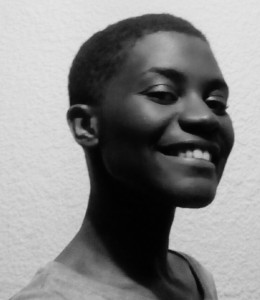 MWINJI SIAME
Mwinji Siame is a Zambian-born, Cape Town-based freelancer and trouble-maker. Her fiction has appeared in several online literary magazines and is forthcoming in Femlit Mag. She has just completed initial work on her first long manuscript, a novella about three women.
Read her story Solutions and see her artwork for it here.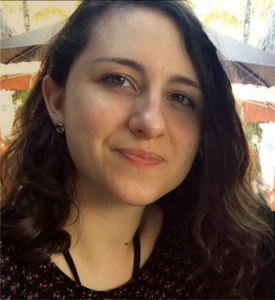 NAOMI BINNIE
Naomi Binnie is a native of Miami, Florida, now living in Ann Arbor, Michigan. She is an academic librarian and amateur artist. You can find her sketches at gnome-bin.tumblr.com. Her twitter is @libnaomi.
See her artwork accompanying Michael Díaz Feito's story The Guaxi here.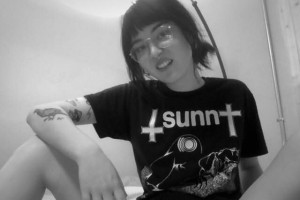 NATALIE DURAN
"What's up, I'm Natalie, I'm 19 years young and I'm here to party."
Her artwork, accompanying Julia Kinu's poem Pretty Blonde American Lady, can be seen here.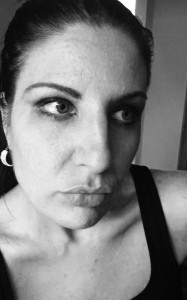 NICOLE ROLLENDER
Nicole Rollender's work has (or will shortly) appeared in The Adroit Journal, Alaska Quarterly Review, Best New Poets, Memorious, Muzzle Magazine, The Journal, THRUSH Poetry Journal, West Branch, Word Riot and others. Louder Than Everything You Love is her first full-length poetry collection (ELJ Publications). She's the author of the poetry chapbooks Arrangement of Desire (Pudding House Publications, 2007), Absence of Stars (dancing girl press & studio, 2015), Bone of My Bone, a winner in Blood Pudding Press's 2015 Chapbook Contest, and Ghost Tongue (Porkbelly Press, 2016). She has received poetry prizes from CALYX Journal, Ruminate Magazine and Princemere Journal. Visit her online at www.nicolerollender.com.
Read her poem This is How We Became the Birds here.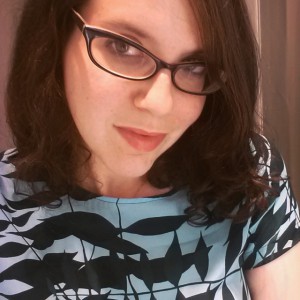 NICOLE STEINBERG 
Nicole Steinberg is the author of Getting Lucky (Spooky Girlfriend Press, 2013) and three chapbooks, most recently Undressing (dancing girl press, 2014) and Clever Little Gang, winner of the Furniture Press 4X4 Chapbook Award. Her work has been featured or reviewed in the New York Times, Newsweek, Flavorwire, Bitch, Hyperallergic, and elsewhere. She's the founder of New York's EARSHOT reading series and she lives in Philadelphia. Find her online at nicolesteinberg.com.
Read her poem Ladies Are Good at Money When We're Not Terrified of It here.
NICOLETTE DASKALAKIS
Nicolette Daskalakis is an award-winning filmmaker, poet, and multi-media artist residing in Los Angeles. She received a BA in Film Production from the USC School of Cinematic Arts and a minor in Intermedia Arts from the Roski School of Art and Design. She is the author of because you're now banging a French girl (2015) and All The Boys I Never Kissed (2016). Her work, fueled by copious amounts of dark chocolate and Icelandic ambient music, can be viewed at www.nicolettedaskalakis.com.
Her poem directions on how to wield a machete and her artwork for it can be seen/read here.


BENJAMIN NIESPODZIANY
Benjamin Niespodziany a left-handed night librarian at the University of Chicago. He runs the multimedia art blog [neonpajamas] and has had work published in HOOT Review, Ghost City Press, Pithead Chapel (forthcoming), Philosophical Idiot, and a small batch of others.
Read his poem My Work Week and see his accompanying artwork for it here.
NIINA POLLARI
Niina Pollari is a poet in Brooklyn. Her first book, DEAD HORSE, came out from Birds, LLC in 2015, and this poem is from it. She also translated Tytti Heikkinen's The Warmth of the Taxidermied Animal (Action Books, 2012.) You can find her recent work at LA Review of Books, Pinwheel, and Sixth Finch. She tweets at https://twitter.com/heartbarf.
Read her poem The Blood here.
NORMAN BELANGER
Norman Belanger is an HIV care nurse by profession, and a writer by some character flaw to be worked out in extensive therapy. He lives in Cambridge, MA. Some of his short works of creative non fiction can be seen in AIDS&Understanding, Red Fez, Sibling Rivalry Press and Blunderbuss magazine. Follow him @norman_belanger
Read his stories Felatio Alger and The Last Waltz.
OLIVIA PARKES
Olivia Parkes is a British-American artist and writer based in Berlin. Her work has been published in Electric Literature, Zyzzyva, Hayden's Ferry Review, American Chordata, The New Haven Review, Gone Lawn, and Blue Five Notebook.
See her artwork accompanying Vanessa Peterson's poem I Would Slap an Elf in the Middle of Winter here.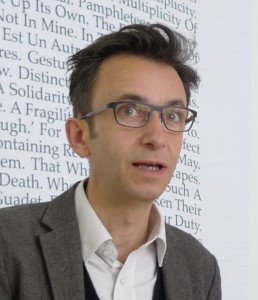 PAUL TARRAGÓ
Paul Tarragó is an experimental filmmaker and writer living in London. Recent writings appear in The Wrong Quarterly, 2HB,decomP magazinE, SO MUCH FOR FREE SCHOOL, ETC. (Five Years), as well as his short story collection – 'The Mascot Moth and several other pieces'. He's currently working on a second collection entitled 'The Water Rabbits'.
www.paultarrago.net
Read his poem history lessons and see his accompanying artwork for it here.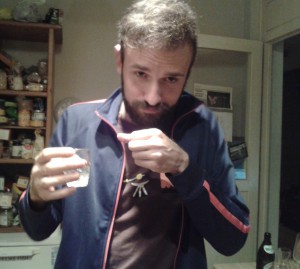 RAFAEL MANTOVANI
Rafael Mantovani was born in São Paulo but now lives in Kreuzberg because here you can go to so many art things and gay things on foot. His book Cão was out in 2011 by ed. Hedra, and there's a new one coming in 2016. He has published in Brazilian magazines and performed at some events in Berlin, including the Latinale (Lateinamerikanisches Poesiefestival), Queer Stories at Another Country, the Lyrik im Ausland series, the multilingual reading "meus pelos cresceram", among others. He's also on "The Arms Long Enough Project" with musician Alex Highet.
Read his poem Bottle-Shaped Poem here.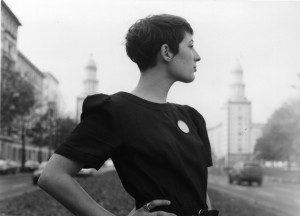 RAQUEL HLADKY CALANDA
Raquel Hladky Calanda, born in Barcelona, lives and works in Berlin since 2005.
Fashion designer, specialized in print design and knitwear.
With her eponymous label "Raquel Hladky" founded in 2016, she focuses in prints made in collaboration with artists.
www.raquelhladky.com
See her artwork accompanying Jordan Moffatt's story Everything Around Me Keeps Turning into Rocks here.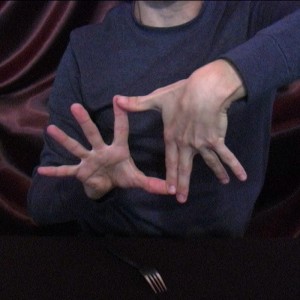 RENAUD HÉLÉNA
I like plastic and synthetic fabric.
I like cutting a trash bag to transform it into a garland.
I like listening to lyrical music (with violin and other classical instruments) like in the movies, except that here I will be the one saving you.
I like mundane conversations that fail to reach anyone.
I wonder if you come here often.
I like witches potions to find love.
I like pulp cushioning.
I do not like the work of those that want to save us.
I like to get rid of things and feel free for a while.
(for more info => www.renaudhelena.fr)
Read their poem Untitled (turning points) and see their artwork for it here.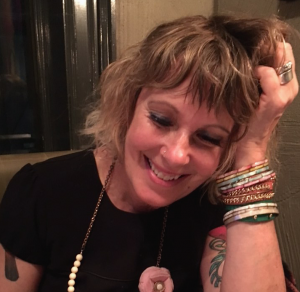 ROSE CULLIS
Rose Cullis is a Canadian playwright/educator living in Toronto whose obsession with themes of madness and sexuality is grounded in her own experiences of being marginalized and pathologized. Her last play, The Happy Womanwas shortlisted for the Carol Bolt award, a national award for new plays. Her work for theatre appears in a number of anthologies including, Outspoken, Two Hands Clapping, and Canada Onstage. She's also had short stories published in a number of theme-based anthologies and has written text for dance performances. She recently completed an MFA in Creative Writing at Guelph University and is currently at work on a new play called, The Amazing Grace Jones Spaceship.
Read her story The House on Robinson Street here.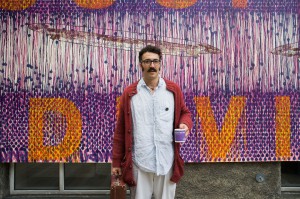 RYAN VAN WINKLE
Ryan Van Winkle is a poet, live artist, podcaster and critic living in Edinburgh. His poems have appeared in New Writing Scotland, The Prairie Schooner and The American Poetry Review. His debut collection was published by Salt in 2010. His second collection, The Good Dark, was published in May 2015 by Penned in the Margins. As a member of Highlight Arts he has organized festivals and translation workshops in Syria, Pakistan and Iraq. He was awarded a Robert Louis Stevenson fellowship in 2012 and a residency at The Studios of Key West in 2015. Find his website at www.ryanvanwinkle.com
Read his poem I Look Up Again here, and read Jane Flett's interview with him here. He's also contributed artwork for Zubaida Jamal's story The Green Building in Lebbos Street, which can be seen here.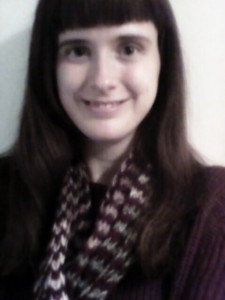 SARAH RICARD 
Sarah Ricard is a poet and fiction writer based in Iowa. Her poems have appeared in The Release Magazine, Stepping Stones Magazine, on The Sheltered Poet Blog, and are forthcoming in the compilation The Soul's Bright Home. She is in her late twentysomething years, a community college dropout, and currently an autodidact. She enjoys rain but not rainstorms, prefers the taste of light mayo to regular mayo, and is a libra earth dragon.
Read her poem The Smallest Infiltrator here.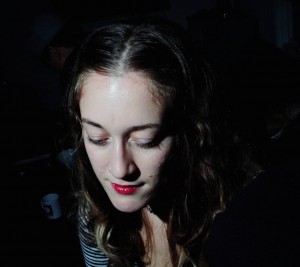 SHARIFA PETERSEN TADINI RYBOLT
Sharifa Petersen Tadini Rybolt is a writer and artist working in London and living in her head. When she isn't making overpriced cheese sandwiches for the people of Deptford, she's writing a novel for her MA in Creative Writing, reading books, drawing pictures and laughing at stuff. Her best friends are David Foster Wallace, Mervyn Peake, Jorge Luis Borges, Samuel Beckett, Djuna Barnes, Rene Magritte, Peter Cooke, Madonna, and a tiny starfish with only one high-heel that lives at the Tate.
Read her story The Brain Bank and see her accompanying artwork for it here.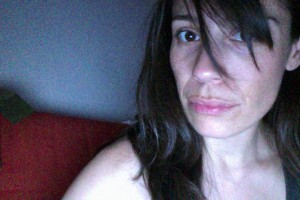 SHARON MERTINS
Sharon Mertins was born out of a spark of imagination somewhere underneath the deep Guatemalan sky. She lost her pixie ears at a very young age and it was her enduring pursuit to find them again that veered her into a life of endless word slinging.
She is now based in Berlin, where she has mastered the art of dreaming and knitting strands of thoughts together, trying to make sense of them by turning them into elaborate tales. The Night I Died is the first one to be released out into the world.
Read her story The Night I Died here.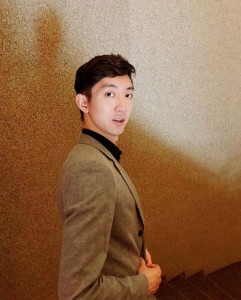 SHEUNG-KING
Sheung-King (Aaron Tang) is a short story writer and playwright. His essays and stories can be found in Ricepaper Magazine, Currents: A Ricepaper Anthology, "The Liminal" by PRISM International, the Winter 2018 issue of the Humber Literary Review, as well as "Food for My People" by Exile Publishing. His play – Baguette is a finalist in the 2017 New Market National Play festival. Sheung-King is currently an MFA candidate in creative writing at the University of Guelph. He lives in Toronto.
Read his story Kitchen God here.

SOPHIE BLAIS
Sophie (1986) was born in France and live/work in Catalonia/Spain, where she is taking care of Can Serrat, a self-funded community project, with Georgina Teixidor, Sarah Goodchild Robb, Anne Tone Lie and Anna Pahissa. Usually, she loses her ideas while writing in many notebooks a the time, lately about shame, displacement, pornography, immortality, victorian love __ education related. Mostly long titles and flash fiction.
Read her poem Travail préparatoire : conversations pornographiques _ Avril 2017.1 and see her artwork for it here, and her artwork for Liz Kay's story Swaha here.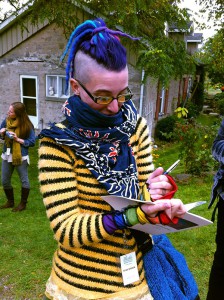 STAR SPIDER
Star Spider is a writer from Toronto, Canada where she lives and works with her awesome husband Ben Badger. Star is represented by Carrie Plitt of Conville & Walsh and she's hoping to have her first novel published soon. In her spare time Star is going to school and writing short stories which can be found in many places including A cappella Zoo, Necessary Fiction, The James Franco Review, Flyleaf Journal, Gone Lawn, Open Pen, Apeiron Review and Klipspringer Magazine. starspider.ca
Read her story Willow here.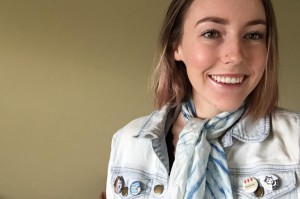 STEPHANIE NOLAN
Stephanie Nolan is a 17 year old poet and plant enthusiast living in Salt Lake City, Utah. She is one of the senior editors of her high school's Nationally awarded literary magazine: Tesserae. This is her first publication in an outside magazine.
Read her poem Fortune Cookie Dream Instructions here.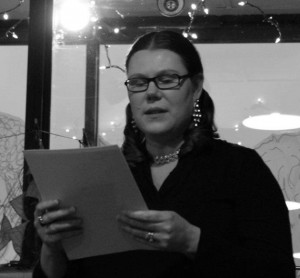 SUSAN YOUNT
Susan Yount is editor of Arsenic Lobster Poetry Journal, madam of the Chicago Poetry Bordello and founder of Misty Publications. She works fulltime at the Associated Press and teaches online poetry classes at The Rooster Moans Poetry Cooperative. She has published two chapbooks, House on Fire and Catastrophe Theory, and a third, Act 1, is forthcoming from Saucepot Publishing.
See her image accompanying Nicole Rollender's poem The is How We Became the Birds here.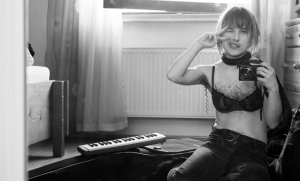 TANNO PIPPI
Tanno Pippi is an artist living in berlin. they is working with photography, music (jolly goods), film, performance & other mediums. tanjapippi.net
See their artwork for Ambika Thompson's poem A Kid Goes By here.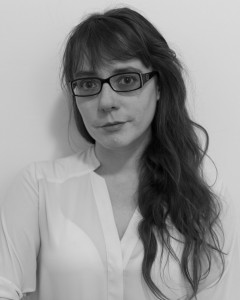 TARA ROEDER
Tara Roeder is the author of two chapbooks, (all the things you're not) (dancing girl press) and Maritime (Bitterzoet Press). Her work has appeared or is forthcoming in multiple venues including 3:AM Magazine, Hobart, The Bombay Gin, MonkeyBicycle, and Cheap Pop. She is an Associate Professor of Writing Studies in New York City.
Read her story Bower here.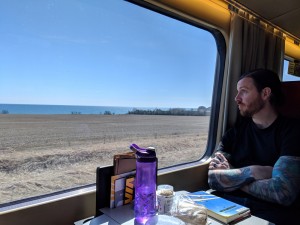 TERRY DOYLE
Terry Doyle is a writer from the Goulds, Newfoundland. Winner of the 2017 Percy Janes First Novel Award and finalist for the 2017 Fresh Fish Award, his writing has appeared in Riddle Fence, Papermill Press, and Newfoundland Quarterly. Terry's debut short story collection, DIG, is due in early 2019 from Breakwater Books.
Read his story Cul-de-sac here.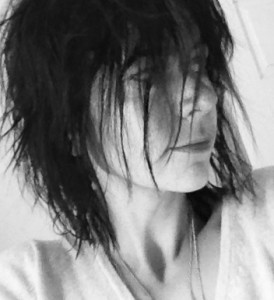 TESSA BERRING
Tessa Berring is a writer and maker based in Edinburgh, Scotland.
Much of her work focusses on objects and their appearance in both art and writing, as intricate metaphors for the perpetual making, unmaking, and re-modelling of life.
A recent review of an exhibition in Whitespace Gallery, Edinburgh, described her work as 'simultaneously humorous and unsettling'.
Read her poem Whale and see her accompanying artwork for it here.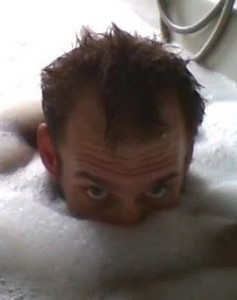 THOMAS DESCHAMPS
All I´ve got for you you´ll find it there my babies https://www.facebook.com/lekouzinthomas/
See his artwork for Anna Keeler's story Meet You in Renegade here.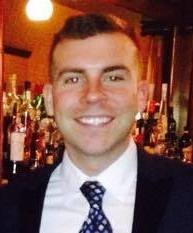 TOM MINOGUE
Tom Minogue fell asleep on the bullet train to Hokkaido and woke up in San Angelo, Texas. He has been an Air Force sergeant, retirement community lifeguard, and disaffected barista. He resides in St. Andrews, Scotland, where he's recently completed a chapbook called When the Howling Quits We'll Still Have the Moon. Drop him mixtape suggestions at jivemacabre@gmail.com.
You can read his poem Fragments of the Eternal Mixtape here.



TOM MOORE 
Tom Moore works with Lost History & Found Flowers, Low Spectacle & High Fashion, New Monsters & Old Hollywood, True Crime & False Lashes, Fresh Guts & Worn Clichés, Breaking Hearts & Accelerating BPM. Drawing is séance. Film is spell casting.
They have exhibited at the National Portrait Gallery and the ICA. Their films have been screened at the London Independent Film Festival and Donau Festival. And they're in the band Body of Work.
www.tommoore.eu
They've contributed artwork to Kirsty Logan's short story Queer Zombie Disco, Kenneth Pobo's poem Promises, Promises, La JohnJoseph's Charlie, Mary de Pleave's Monna Lisa Speaks, Dustin Pearson's A Taste for Something More, Maggie Millner's  from Goth Waitress, Calvin Gimpelevich's Velcro, Mari Knudson's 6 Feet Down and Out and Greg Burkholder's Buffalo Manifesto.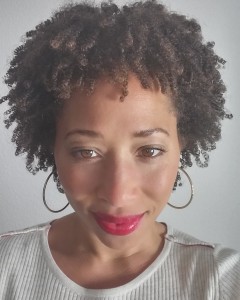 TONISHA ROBINSON
Tonisha Robinson fell from a Jamaican coconut tree many moons ago and landed in Berlin. She lives with a large Czech, an oversized stuffed monkey and an imaginary Golden Retriever. The monkey is Luigi, the dog's name is George, and the Czech is called Schatz. She is trying to get off the corporate hamster wheel so she can write full time and make George a reality.
Read her story The Tea Room Girl here.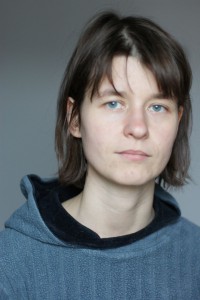 ULRIKE FRANK
Ulrike Frank was born in 1981. She graduated in book art at Burg Giebichenstein University of Art an Design Halle. Now she lives and draws in Munich.
Her artwork, accompanying Laura Nunziante's story My Childhood Friend, the Nazi can be seen here.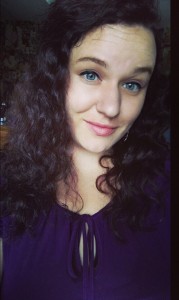 VANESSA PETERSON
Vanessa Peterson is currently attending graduate school at Arcadia University where she's studying to receive her MFA in poetry and is also a current poetry editor for Marathon Literary Review. She lives in Northeastern Pennsylvania. Her work can be found or is forthcoming in Unlost Journal, Boston Accent Lit, and Occulum.
Read her poem I Would Slap an Elf in the Middle of Winter here.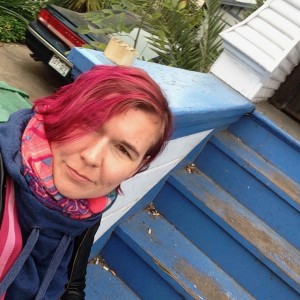 VERENA SPILKER
Verena is the founder of transnational-queer-underground.net and would like for you, dear reader, to check it out. She's also a webdesigner, sometimes collagist and would love to spend more time dreaming about the end of patriarchy instead of actually bringing it to fall.
See/read her collage comic Horses here.
VICTORIA GOSLING
Victoria Gosling is a short story writer, novelist and founder of The Reader Berlin. In 2012, her novel LETTERS TO G. was selected as one of the winners of the Mslexia Novel Prize. Her work has been published by The Guardian, SAND and Visual Verse, amongst others. She is represented by Zoe Waldie of Rogers, Coleridge & White.
Read her story Before the Fall and see her photo to accompany it here.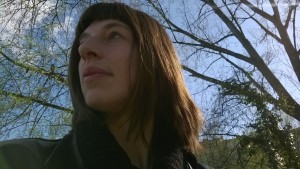 VIOLA NORDSIECK
Viola Nordsieck lives in Berlin and writes mostly about art at http://kunstundfilm.de/ and about philosophy. She holds a PhD from Humboldt University Berlin for her book Formen der Wirklichkeit und der Erfahrung (Karl Alber Verlag 2015). She spends a lot of time raising twins and also some time co-hosting "Poetry Island", Kreuzberg's (almost) only "Lesebühne". As Alissa Wyrdguth, she blogs at http://schwarzerschmetterling.net/ trying to explain how some things go wrong, and sometimes, even to guess why.
Read her story The Sad and Serious Story of Janet here.
VIVEK SHRAYA
Vivek Shraya is a Toronto-based artist working in the media of literature, music, performance, and film. Vivek's body of work includes 12 albums, four short films, and three books, which have been used as textbooks at several post-secondary institutions. Her debut novel, She of the Mountains, was named one of The Globe and Mail's Best Books of 2014. Vivek has read and performed at shows, festivals and post-secondary institutions internationally, sharing the stage with Tegan & Sara and Dragonette, and has appeared at NXNE, Word on the Street, and Yale University.
Vivek is a three-time Lambda Literary Award finalist, a 2015 Toronto Arts Foundation Emerging Artist Award finalist, and a 2015 recipient of the Writers' Trust of Canada's Dayne Ogilvie Prize Honour of Distinction. Both Vivek's debut collection of poetry, even this page is white, and his first children's picture book, The Boy & the Bindi, will be published by Arsenal Pulp Press in 2016. Her book on recording artist M.I.A. will be published in 2017 by ECW Press, as part of their Pop Classics series. Photo: Alejandro Santiago
Read her poem Saraswati here.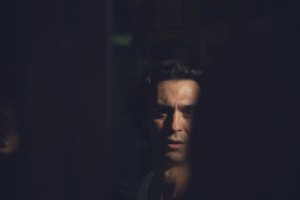 VOLKAN YILDIRMAZ
Volkan Yildirmaz was born in Istanbul 1979. He lives and works as a freelance painter.
His artwork, accompanying Elisa Pieper's poem Watermelon Man, can be seen here.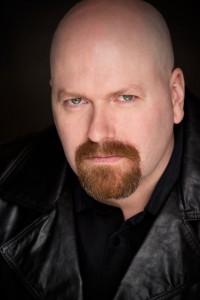 WILLIAM ANDREW BREWER
William Andrew Brewer is currently an actor in NYC.  Past creative lives have included a career as a metal welder and being the lead singer and graphic artist for the band Lethal Rejection.
See his artwork accompanying Heather Lee Rogers' poem Gonzo Feline Dream here.

XANDRIA PHILLIPS
Xandria Phillips is a Diasporic, queer poet who was born and raised in Ohio. She studied creative writing and Africana studies at Oberlin College, and earned her BA in 2014. She is currently pursuing an MFA and completing her first collection of poetry. Xandria's poetry has been published or is forthcoming in journals such as Winter Tangerine Review, Nepantla, The Adroit Journal, and West Branch.
Read her poem Black Matter here.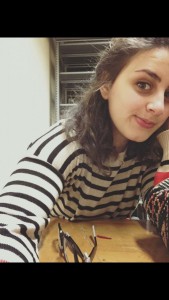 ZUBAIDA JAMAL
Well, my name is Zubaida Jamal. It means a small piece of butter. I'm half Lebanese, half Iraqi, nineteen and a junior journalism student at the Lebanese American University. I'm really lazy as a person. I wrote The Green Building on Lebbos Street for a fiction writing class and our homework was to get published and published I got.
Read her story The Green Building on Lebbos Street here.