WORKSHOP: EXPLORING THE SHORT STORY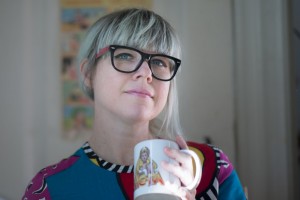 INSTRUCTOR: AMBIKA THOMPSON
WHEN: Tuesdays, May 14 – June 18, 2019, 19:30-21:30
NUMBER OF CLASSES: 6
WHERE: ma-feinekost, Kienitzer Straße 93 in Neukölln, Berlin
COST: €95 + 19% VAT (€18) = €113
Offering 1 free spot for a need-based individual
HOW TO REGISTER: info[at]leopardskinandlimes.com
This workshop is open for all those interested in the art of the short story. It will consist of three parts: a) a weekly reading from a supplied reading list, which we will use to discuss the different elements of craft in terms of narrative, structure, genre, tone, narrator, character and theme; b) a weekly in class writing exercise based on the weekly reading; and c) workshopping of participants' own short stories with a strong focus on completion so that at the end of the course each student will have 1-2 almost, if not entirely finished, stories.
Ambika Thompson is a writer, musician and parent. Her short stories have been published internationally in several print and online publications including Electric Literature's Okey Panky, Fanzine, and Riddle Fence, and was in Crab Fats Magazine's "Best of" compilation (2017). She was also nominated for the Canadian Journey Prize in 2017. She was the fiction editor and now the managing editor of Leopardskin & Limes, and is currently completing her MFA in creative writing from Guelph University. More info: ambikathompson.com
WORKSHOP: EINSTEIGEN BEIM SCHREIBEN / PROSA-WERKSTATT DEUTSCH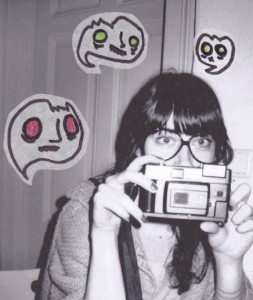 DOZENTIN: CLARISSA LEMPP
WANN: Montags, May 13 – June 17, 2019, 19:30-21:30. Der Kurs am 10.6 wird wegen Feiertag auf 11.6 verschoben
ANZAHL DER KLASSEN: 6
WO: ma-feinekost, Kienitzer Straße 93 in Neukölln, Berlin
KOSTEN: €113 Euro (inklusive USt)
1 freier Platz für eine Person mit niedrigem Einkommen
HIER GEHT ES ZUR ANMELDUNG: info[at]leopardskinandlimes.com
Die Werkstatt ist offen für alle, die das Schreiben von Kurzgeschichten, Romanen oder anderen Prosa-Formen erkunden wollen. An eigenen Texten erproben wir Erzähltechniken, Genre- und Stilelemente. Kreative Schreibübungen helfen in den Fluss zu kommen. Die entstandenen Texte lesen und besprechen wir in der Gruppe.
Für Teilnehmende mit Deutsch als Erst- oder Zweitsprache (ab C1).
Clarissa Lempp ist Dozentin für Deutsch als Fremdsprache. Sie war Teilnehmerin am Autor*innenprogramm im Schreibhain Berlin und veröffentlichte u.a. Kurzgeschichten in internationalen Print- und Online-Literaturmagazinen.
#CREATIVE WRITING WORKSHOPS IN BERLIN